About Us
Rochon,
45 Years
of Passion
Rochon is a family story with decades of history. It all began in 1974 when carpenter, visionary and entrepreneur André Rochon founded his company in a small workshop in Beauport, Quebec. At that time, he was known and called on for the exceptional quality of his work. Driven by ambition and perseverance, two of his sons Daniel and Steve would later follow him on this adventure and grow the company to become the recognized mark of excellence that it is today.
In 1994, André passed the torch to his two sons with a sense of great accomplishment. The brothers began to focus their energy on kitchen and bathroom cabinets and became pioneers in this specialized field. Guided by Daniel's leadership and Steve's expertise, they quickly solidified a place for Rochon as an industry leader.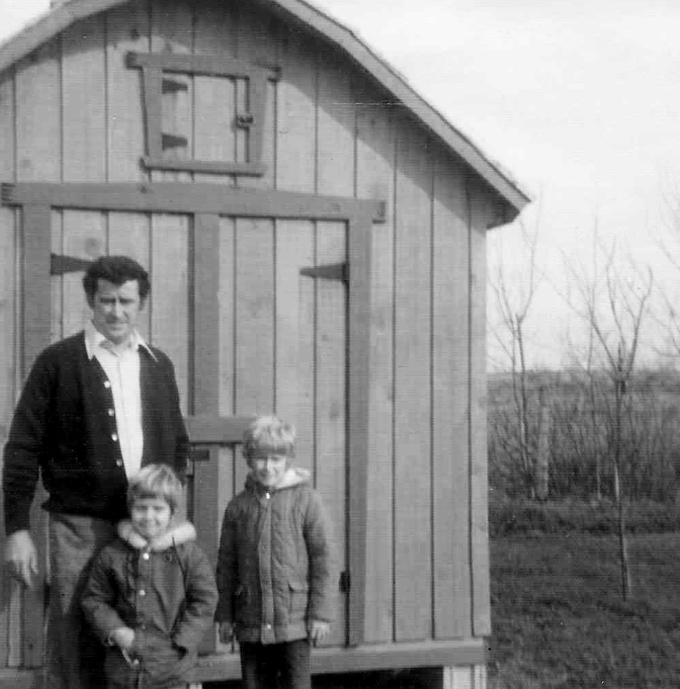 The Quest for Excellence
Ready for new challenges, the two brothers opened a new branch in New York in 2004. In the following years, machinery that would surpass the rest of the industry was acquired and a third location was opened in Lévis, Quebec in 2016.
Winner of 8 Consumer Choice Awards, the company continues to grow with the same values of team spirit, customer satisfaction, passion, innovation and a quest for excellence. Now with a third generation part of the team, Rochon is at the heart of a story that is just getting started.
Our Added Value
Our Added Value
The Rochon signature is more than just a guarantee of quality. It is furniture made by us with state-of-the-art machines. Our incomparable finishes are of much higher quality than what is available on the market. The remarkable quality of our products is the result of meticulous and expert work:
Laser edgebands

Recessed cushions

Custom aluminum tray in the sink cabinet

Hardware that is guaranteed for life
Not to mention impeccable service and an unbeatable experience.